Hearthstone Ranch - Helotes TX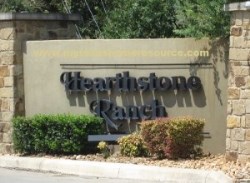 Displayed below, and updated daily from the MLS, are homes for sale in Hearthstone, a neighborhood off Galm Road in Helotes, TX 78023. Hearthstone Ranch has acreage homes and is near Goverment Canyon State National Park.
Schedule a showing from the detail page of each of these Hearthstone real estate listings. Sign up to receive email alerts as new Hearthstone homes hit the Far West San Antonio real estate market.